Moderator: Altimit01
Try it and see then.
---
i already did try it...

---
Sword, sword, or SWORD?
---
The first part about 10 characters or letters or whatever is easy. Now I just need to figure out the name....

EDIT: May we inquire as to whether or not the name is capitalized?
Karahna wrote:I have a small penis.
PWNAGED!
DON'T ASK ME MOD QUESTIONS OR I WILL JUST MAKE FUN OF YOU AND CALL YOU MEAN NAMES.
---
sword wrote:Have fun figuring out what the encryption password is.

Hint: It is 10 characters/numbers long overall, but sometimes it is five. Oh, and isnt reading things in reverse fun? Oh, and you'll have to have it open with stuffit expander, Finder can't do the unencryption thing.

http://www.yourfilelink.com/get.php?fid=155038
it says File doesnot exist can u send me on aim so i can try to find PW
yo im ?HM?$0nic thats it ill kill u if u question it
im serious...

unless u kill me first

ANGARDE!!
---
Ranger
Posts: 1217
Joined: Fri Apr 14, 2006 11:42 am
Location: Creepin' up with a sock full o' pennies. :D
Contact:
I got it open. I'll just tell you right now, only a few, if any at all, should even bother trying to get it open. Most people here won't understand what the hell he's talking about.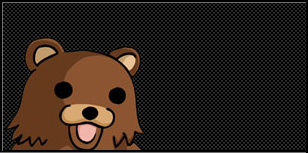 ---
Who is online
Users browsing this forum: No registered users and 1 guest